Our Expertise
We specialize in

Drupal Wordpress Shopify

WooCommerce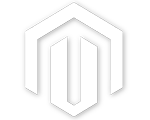 Magento

Ruby on Rails
Small Team. Big Results.
We are a small team of passionate web professionals bringing ideas and concepts to life. We believe in Open Source.
You'll be working with a small, dedicated team built to fit the needs of your project. Each team works on one project at a time to stay focused. We use tools like Slack and GitHub to communicate frequently.

Absolute Dedication
Our dedicated team focus on one project at a time, without any distractions. We make sure to select the best members for a project, giving them the time and resources they need to successfully collaborate with clients.

Full Transparency
We see our customer as an integral part of our team. Join our daily meetings to discuss related questions with the team directly! We're always here to help!

Quality Software
We code in Agile way using Extreme Programming (XP) methodology. We believe beautiful code make awesome product. Through pair programming and test driven development, we deliver bug-free products and keep code clean.

Awesome Support
Effective communication is key to successful cooperation and that is why we constantly talk to our clients to ensure that their goals are achieved. We are just click away!
Meet some of our happy clients, past and present.
We're proud to transform the digital presence of individuals & companies like these.
We'd love to work with you
We've worked on a variety of projects with a wide range of clients, each with a unique problem set and perspective. We continually improve our process and do our best work in strong partnerships with our clients. Let's make something great together.